Little Earth Arts Collective
As a Project Coordinator at the Walker Art Center, I developed a 12-week career readiness series in partnership with the Little Earth of United Tribes Arts Collective. This series created the opportunity for youth between the ages of 14-20 from the Little Earth community to gain work-readiness and career-building skills through music, visual art, and performance workshops.
The overall goal for this program was to create a toolkit of skills, mentors, and resources that could be used as reference points for the youth as they finished high school and applied for jobs. This project was also developed as a model for how arts and cultural institutions can leverage their resources to give youth an experience with the arts that could also have an impact on the very real needs manifested in their everyday lives.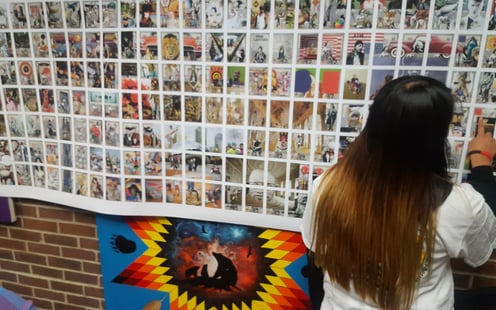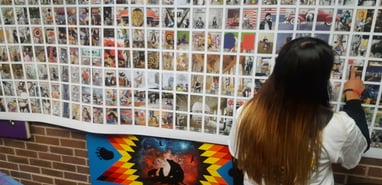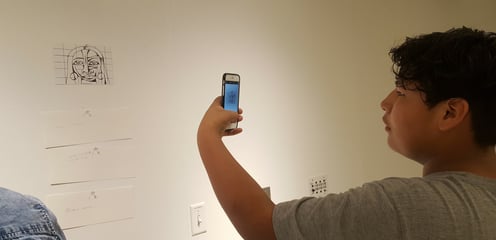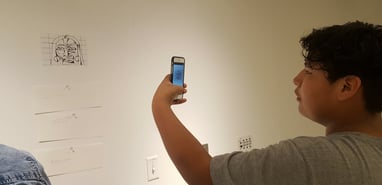 The program was comprised of three major elements:
■ Artist-led workshops focusing on building interpersonal and professionalism skills through an arts-based curriculum.
■ Educational engagement around the artistic practice of local Native artist, Frank Big Bear.
■ Application of gained skills in paid roles at the museum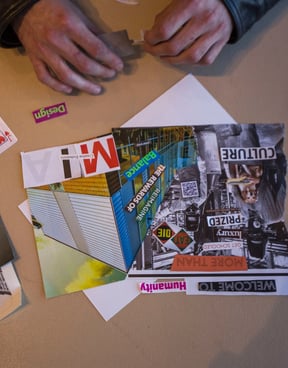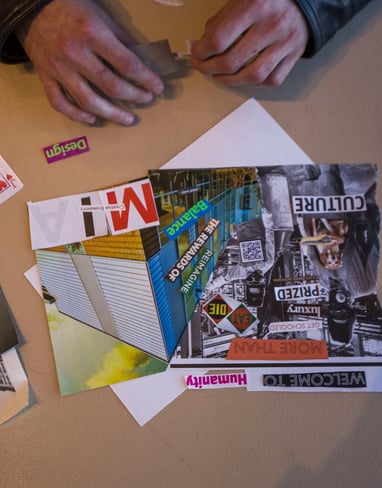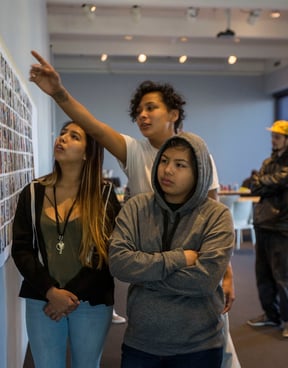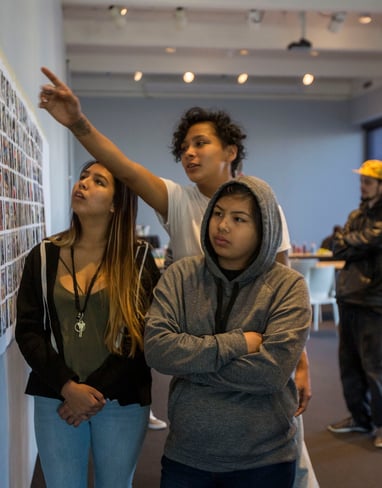 The Workshops
Each workshop enabled youth to create new connections with local artists, practice newly acquired professionalism skills, and prepare for the culminating task of delivering walk-up tours of artwork to Walker Art Center patrons.
Key workshops in the series focused on resume and portfolio building, job interview skills developed through spoken word performance workshops, public speaking skills through performance improvisation, and networking skills through conversations with artists from a range of disciplines. I contracted 10 artists (all indigenous artists and artists of color) to lead workshops throughout the program.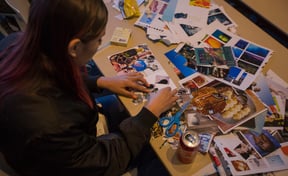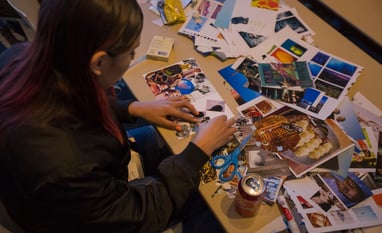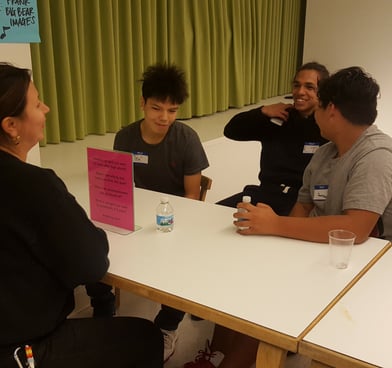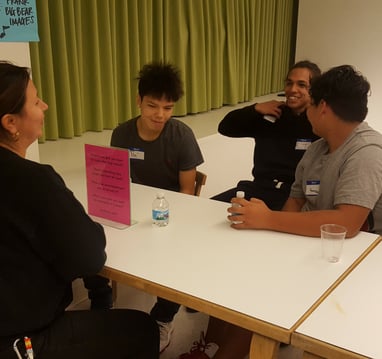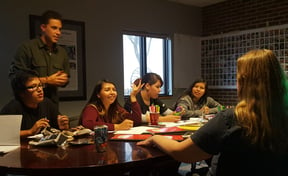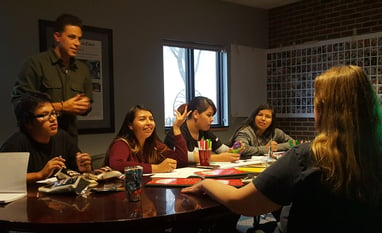 Frank Big Bear
During the project, the group will attended a special collage workshop with Minnesota artist Frank Big Bear. ALong with making their ow collages, a part of the workshop was dedicated to interviewing Frank Big Bear about his history, journey as an artist, and specifically about a newly commissioned piece "The Walker Collage, Multiverse #10."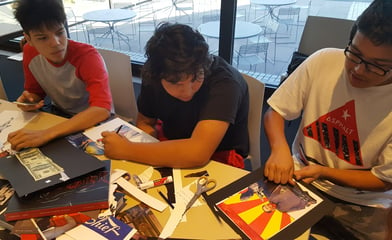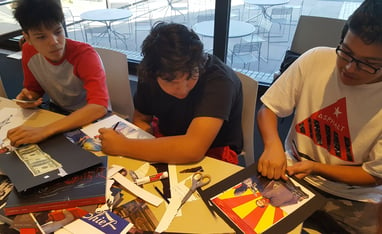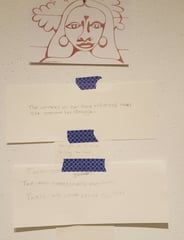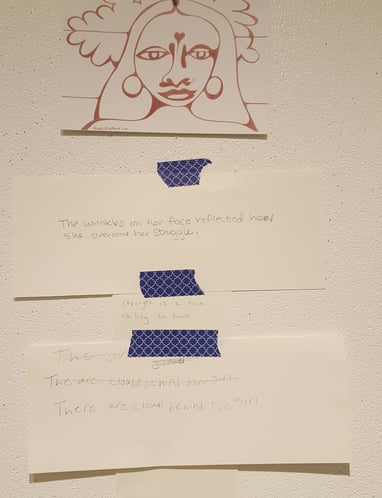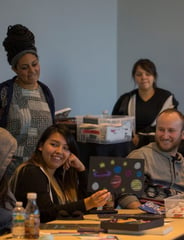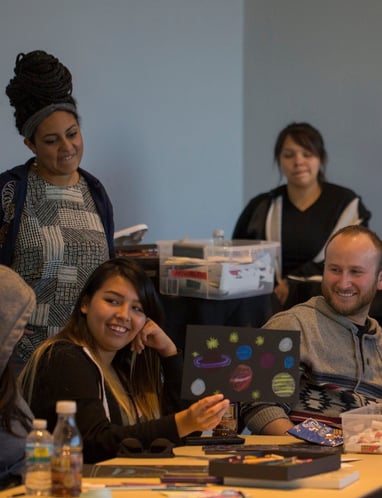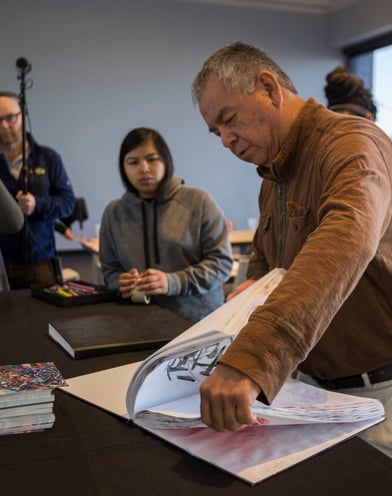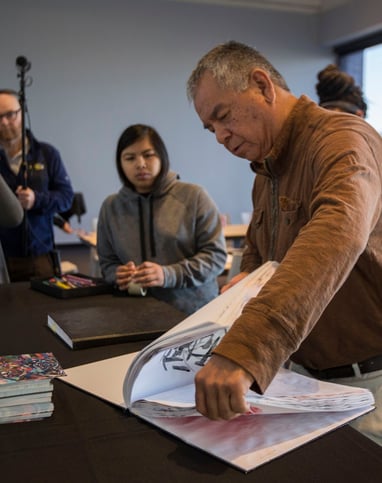 "It was wonderful to see their confidence in their voices grow as they worked with Maya and the Walker... [We] are so happy to see them form their own relationships with folks in the arts."
- Heidi Hafermann, Little Earth Arts Collective